Here are my current On-Line Classes to Go.  If you have any questions please let me know.  I would love to help you and answer all your questions.
Don't see a class you are interested in, just e-mail any suggestions and I'd love to design a class you might suggest.
THIS IS HOW IT WORKS:
You use the link to order the class

I receive notification of your payment

Once the registration for the class has closed I will place all the orders with Stampin' Up!

I then receive the class materials from Stampin' Up! (usually takes a week)

I re-package the class materials, add in the cardstock that is provided by me, with any embellishments, or FREE gifts

I then mail you the class packets

Once the class packets are mailed I send you the exclusive, private YouTube video link

You can watch the video as many times as you like, wherever, and whenever you choose
WHAT I PROVIDE:
4 different designed cards
You get enough cardstock to make 8 total cards 2 of each design
Envelopes to easily send your cards to family & friends
Some, if not all the embellishments
Embossed, die cut, etc. special items that are needed to produce the cards
You may choose to substitute any inks, embellishments, etc. you might already own.  You just have to make sure they are of equal or lessor value, and notify me of any changes.
I will e-mail you the exclusive video link and walk you step by step in putting the cards together
THESE CLASSES CAN BE INCLUDED AS PURCHASES ON YOUR "BOBBIE BUCKS" CARD!
Wood Words  
PDF ONLY
DEMONSTRATORS WHAT YOU NEED TO KNOW BEFORE PLACING YOUR ORDER:
My artwork is shared for your inspiration and should not be used for publications, submissions, and design contests.
If you are a demonstrator and want to use this PDF for classes and workshops, you may reproduce this file for that purpose.  You may NOT ALTER THIS PDF IN ANY WAY.
You may not resale this PDF
The PDF has been watermarked with my information.
Hold on to Hope Online Class
 Registration is now open for my Hold on to Hope online class. We will make 8 cards, 2 cards of 4 different designs.  The cost of the class is $56.00 plus $7.25 s&h and tax.  If you live local you will not be charged S&H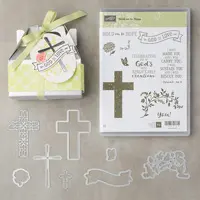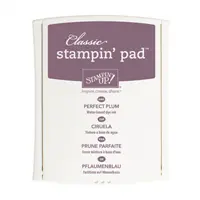 To register and reserve your spot email me at:
FRUIT BASKET ONLINE CLASS
Registration is now open for my Fruit Basket class.  I will provide the cardstock and envelopes.  We will make 4 cards and one treat box/bag.
The cost of the class is $69.00 plus $7.25 s&h and tax. If you live local there will not be a s&h charge.
To reserve your spot and to register email me at lbmd07@gmail.com
CAKE SOIREE ONLINE CLASS
REGISTRATION IS NOW CLOSED FOR MY CAKE SOIREE CLASS!
Cake Soiree Class Contents:
 
You can substitute the inks if you already have the ones offered in this class.  You will receive the following:
*Cake Soiree Clear-Mount Bundle
* Rich Razzleberry Ink Pad
* Daffodil Delight Ink Pad
*Berry Burst Metallic-edge Ribbon
I provide:
* All the cardstock
* Envelopes
* 2 Sponge daubers
*Sweet Soiree Decorative Masks
The cost of the class contents is $81.00, tax and $7.20 for S&H
To register for my Cake Soiree class e-mail me at lbmd07@gmail.com
Registration will close at midnight on Sunday, February 11, 2018.
SaveSave
SaveSave
SaveSave
SaveSave
SaveSave
SaveSave
SaveSave
SaveSave
SaveSaveSaveSave
SaveSave
SaveSave
SaveSave
SaveSave
SaveSaveSaveSave